How To Download Our App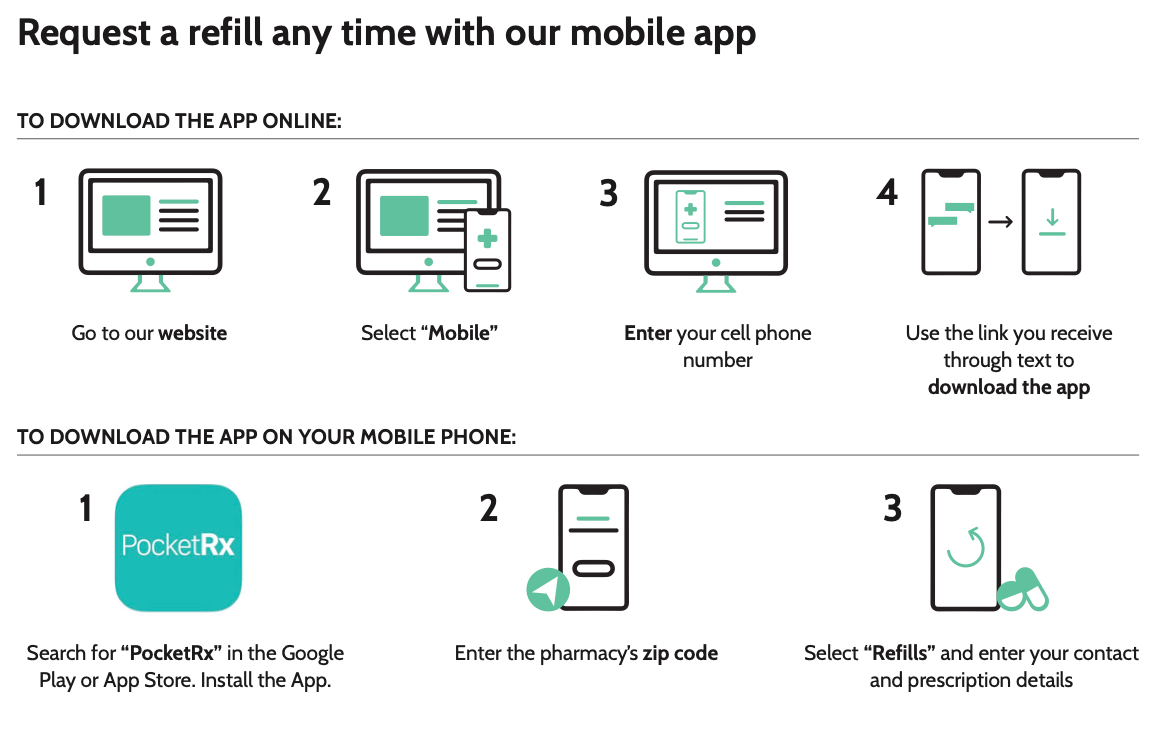 how patients can get medication history on our app:
To get medication history, patients will need to complete the following steps:
1. Create and verify their account, or sign in using their phone number or email
2. Set up a profile by entering their name, date of birth, and a valid Rx number (Patients may set up more than one profile on their account)
For patients to benefit from this service, they must have filled a prescription with the pharmacy within the last 12 months using the same full name and date of birth the pharmacy has on file. It may take up to 72 hours for the medication history to sync.