Welcome To Altru Chemists
An elevated pharmacy experience.
Transfer your prescriptions to our pharmacy using our simple and secure online transfer form.
We fill new and existing prescriptions in-store, by phone, online, and with our mobile app.
Visit us in store or get in touch with a member of our pharmacy staff. We're always happy to assist you.
Become a Pharmacy Insider
Subscribe to our newsletter for promotions, health news and savings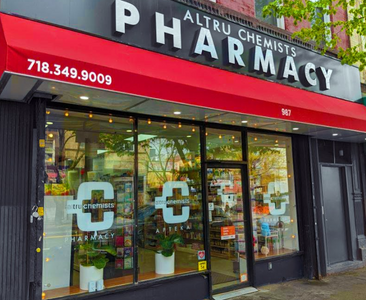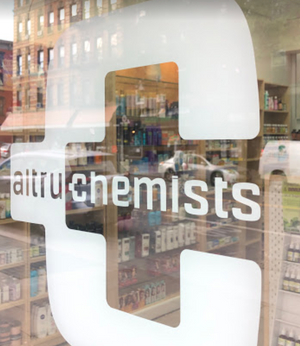 Free same day delivery
Professional care + personalized solutions
We work with your insurance
Free online consultation
Trusted neighborhood pharmacy

Download Our Free App.
Your health information in one place.

✓ Refill 24/7 »
✓ Set Reminders »
✓ Save on Medications »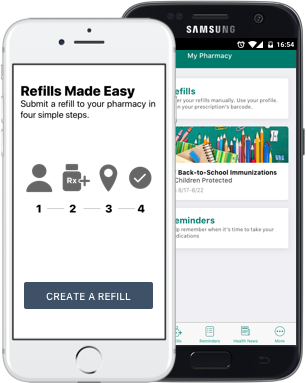 Sophia R.
"Excellent service every time I go in. I got my vaccine promptly and without a problem! Love the friendly staff too."

Kristine K.
"This is the best place on earth. Everyone is so nice and friendly and it's super clean and organized! I got my booster here, and I always pass out when I get shots but my pharmacist here was so incredibly sweet and gentle I didn't even feel the needle."

Marcin K.
"Everything that a local pharmacy should be. Very friendly and knowledgeable staff. Love coming!"
Altru Chemists combines high quality products with personalized care. Our staff is happy to help you with any questions you may have.
Check out our weekly health news blog, or subscribe to our newsletter and receive updates on health articles, promotions, and more.
We offer a wide variety of services including conventional prescription filling, immunizations, COVID-19 testing, and so much more.

We'd Love To Hear From You
At Altru Chemists, we're committed to helping you live a healthier life. Our pharmacy staff would be happy to help you with any questions you may have.